Get your FREE
Internship Success Toolkit
once you enrol in our Professional Internship Program.


PREPARE FOR BUSINESS LIFE
Get instant access to our Internship Success Toolkit to prepare you for business life

BECOME MORE EMPLOYABLE
Kick-start your career with a 12-week internship and get that all-important work experience

GET REAL EXPERIENCE
Develop practical skills working on real-world projects in a business environment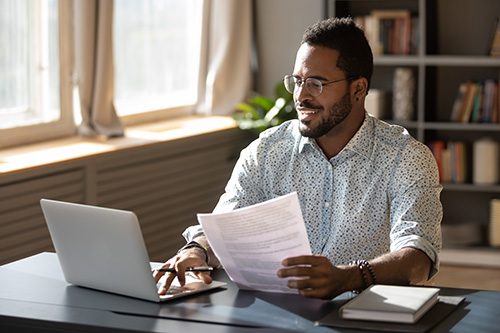 When you enrol in our Professional Internship Program, not only will you launch your career in your chosen field, you will also
get instant access to our Internship Success Toolkit valued at $249.
The Internship Success Toolkit includes five self-paced learning modules designed to prepare you for your internship and develop the skills required to enter Australia's business life.
Internship Success Toolkit Modules
Effective Communication
Learn how to use words, tone and body language in communication style while gaining insight into rapport-building techniques.
Business Skills & Etiquette
Practice positive business etiquette habits in the workplace, discover positive workplace behaviours and how to implement them.
Personal Branding
What is a personal brand? Define personal brand in a workplace context and build a personal brand action plan to make you stand out.
Business Communication
Learn business-appropriate verbal and written communication techniques, and the differences between passive, aggressive and assertive communication.
Career Path and Planning
Align your strengths to development activities using the 70:20:10 learning methodology. Plan and prepare for job interviews using the 'STAR' interview technique.

An internship really gets your foot in the door. Now I have much needed local experience, my professional network has grown and my confidence received a boost. I was also offered a contract.
Benjamin - Readygrad Graduate

Recently got a chance to go for internship from Readygrad. The team was very helpful, professional. I got a job at the place of internship. Can't recommend this place highly enough.
Pratik Bhattarai

My 12 weeks internship at iBuild Building Solutions has far exceeded my expectation. It has helped me grow both professionally and personally. I would highly recommend everyone to embrace this journey.
Yeshey Dema

I started my internship through Readygrad and got the job after the internship. In my experience, the staffs were very friendly and helpful. If there was any issue, they just handle it perfectly. Strongly Recommended.
Milan Shrestha
Readygrad's Professional Internship Programs
Business & Marketing

Engineering
Information Technology

Human Resources
Internship Program Outcomes

Helping you stand out as a recent graduate or young professional

Providing real, relevant experience to put on your resume

Providing the opportunity to gain references and endorsement

Making you more employable through skills development and experience

Matching you with a mentor to guide you and offer advice during your placement

Building your professional business connections and networks

The consulting project at Foresight Analytics has provided me with a unique opportunity for valuable hands-on experience. This project allowed me to apply my research skills and finance-related capabilities.
Wenqi Jiang

I got placement in one of the Largest Travel Company in Australia, I really enjoyed the whole journey and I got my first job because of my host company. All thanks to Readygrad for giving me the opportunity and for helping me to take my first step in my career.
Prakriti Subedi

Thank you Readygrad for the opportunity to build my work experience at one of Australia's leading engineering companies – Winslow Constructions. I am very happy and satisfied with the placement opportunity, which matched my goals and career aspirations.
Jayita Nandi
Internship Program Highlights & Inclusions
Resume & interview preparation session with a dedicated consultant

Internship Success Toolkit designed to prepare you for your internship

Work Integrated Learning placement of 12 weeks in your nominated profession

A dedicated Placement Consultant to mentor, coach and offer career advice throughout the program
Placement into a host organisation – we work with hundreds of host companies operating across most industries

Formalised evaluation process with mid-point and exit placement reviews

Voluntary Workers Insurance required for the internship placement

BSBOPS201 – Work effectively in business environments statement of Attainment on successful completion of the program*
TO GET STARTED, SUBMIT YOUR DETAILS TO LEARN MORE ABOUT COMPLETING AN INTERNSHIP WITH READYGRAD
*The Professional Internship Program is a structured program focusing on providing employment readiness skills. It contains a nationally recognised Unit of Competency BSBOPS201 – Work effectively in business environments, delivered by Readygrad Pty Ltd (RTO 45724). Students will obtain a Statement of Attainment for BSBOPS201 – Work effectively in business environments once all training and assessment has been competently achieved.