Ignite Connect
A selective development program to help companies engage with potential talent earlier in their career journey.

LET'S TALK Build your employer branding and awareness and develop a deeper employer-student connection
Readygrad is uniquely positioned to connect your organisation with targeted universities, delivering meaningful employability skills programs to build deeper connections with potential talent and attract them to your summer internship programs or graduate recruitment campaigns.

This provided me with good insights into the type of career I want to move into following my studies. It also provided me with extra skills and experience to help my employability. It especially allowed me to work on my networking skills and develop meaningful and useful connections.
Ignite Program Participant
What is Ignite Connect?
An employer-branded development program delivered by Readygrad to selected students, with employer touchpoints to showcase projects, roles, shared insights, and explain your value proposition.
Connect, attract and influence hard to reach, or highly sought-after graduate talent throughout their university journey.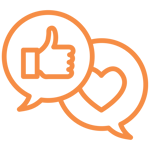 Create a deeper engagement with targeted students for a more informed understanding of your roles, opportunities, the industry and your company.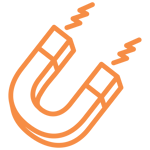 Attract graduates to roles that are less popular and hard to fill, and showcase your business culture to students that are not familiar with your company.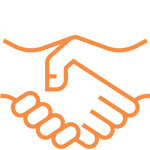 Engage with institutions to create stronger partnerships, including those located in regional areas and interstate.
Ignite

Connect

helps your organisation to influence students' understanding of your value proposition earlier in their career journey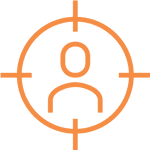 We engage with your target institutions
We will work with you to target specific institutions, faculties or cohorts.
We select the participants for your program
Through a selective process, we will screen students who meet your criteria.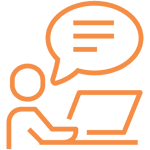 We deliver the program aligned with your needs
Overlayed with your graduate value proposition, we design and deliver the program, with key employer touchpoints.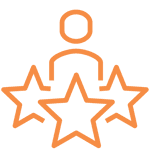 We assist you to identify future graduate talent
Throughout the program, there is a natural pipeline of curated talent for your early careers programs.
What's included
Our Ignite Connect program is tailored to suit your needs and objectives, but typically includes the following:

Professional Development


Seminars, workshops & online learning
Recruitment Preparation – navigating assessment centres, psychometric testing & video interviews, successful job interviews

Workplace preparation – personal branding, networking for success, building resilience & receiving feedback, transitioning to corporate life

Online Learning – 13 self-paced, blended and interactive learning modules to support the study to work transition




Employer Engagement touchpoints
Opportunities to directly connect with your target audience
Employer panel Q&A session

World cafe session (rotational group discussion)

Networking event and business project challenge

Recruitment and selection process



Lean on Australia's leading graduate employability specialist
You don't have to do it alone, contact us today.
LET'S TALK